Royal Canin Veterinary Diet Cat Weight Management Diabetic Wet 12x85g
För katter med diabetes
Lägg till en bevakning så meddelar vi dig så snart varan är i lager igen.
Royal Canin Veterinary Diet Cat Weight Management Diabetic Wet 12x85g
För katter med diabetes
Beskrivning

Helps reduce net energy supply and maintenance of muscle mass essential in diabetic cats.
Formula that contains a reduced level of starch to help limit postprandial blood glucose.
Specific formula utilising cereals with a low glycaemic index and selected fibres to help in the management of post-prandial blood glucose in diabetic cats.
ROYAL CANIN® Feline Diabetic is specifically tailored with the needs of diabetic adult cats like yours in mind. This dry kibble product is available in either 1.5kg or 3.5kg bags. This exclusive formula is developed with reduced levels of starch and contains nutrients with a low glycaemic index, meaning they are digested more slowly and cause a lower rise in blood sugar than foods with a high glycaemic index. This diet contains a high level of protein to help maintain your cat's muscle mass, which is essential for diabetic cats. Helping your cat to manage a healthy body weight results in a better response to diabetic treatment, as overweight cats tend to be less sensitive to insulin's effects. As part of the ROYAL CANIN® Veterinary Range, it is important that this product is only given to your pet when recommended by a veterinary professional. To cater to each cat's individual preferences, ROYAL CANIN® Feline Diabetic is also available as wet food in a delicious gravy. If you're considering mixed feeding, simply follow our feeding guidelines to ensure your cat gets an accurate amount of both wet and dry food for optimal benefit.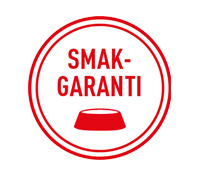 100% smakgaranti. Om din hund eller katt inte tycker om Royal Canin-produkten du har köpt, kan du få en ny produkt eller pengarna tillbaka med vår smakgaranti.
Innehåll
Innehållsdeklaration
Dehydrated poultry protein
Barley
Wheat gluten*
Maize gluten
Soya protein isolate*
Tapioca
Animal fats
Hydrolysed animal proteins
Vegetable fibres
Chicory pulp
Minerals
Fish oil
Psyllium husks and seeds
Fructo-oligo-saccharides
Soya oil
Marigold extract (source of lutein)
Barley
Tapioca
Vitamin A: 25000 IU
Vitamin D3: 1000 IU
Iron (3b103): 33 mg
Iodine (3b201, 3b202): 3.3 mg
Copper (3b405, 3b406): 10 mg
Manganese (3b502, 3b504): 43 mg
Zinc (3b603, 3b605, 3b606): 130 mg
Selenium (3b801, 3b811, 3b812): 0.05 mg
Preservatives - Antioxidants.

Näringsdeklaration
Crude ash: 6.4%
Crude fibre: 3.8%
Crude oil fats: 12%
Protein: 46%
Utfodring
Produktrådgivning

Som kund kan du kostnadsfritt ställa frågor och få rådgivning om alla våra produkter.
Våra veterinärer från Solstadens Smådjursklinik svarar på din fråga inom två arbetsdagar.
För att ställa en fråga använder du dig av frågeformuläret som du hittar genom att tycka på knappen ovan ("Ställ en fråga om produkten").
Denna fråga med tillhörande svar kommer senare publiceras på denna sida, under fliken produktrådgivning.